Code for Palestine
Code.X has been successfully piloted in Palestine (West Bank & Gaza) over the past three years, sponsored by the PalTel Group Foundation. Our first cohort of 20 students graduated from the full three-year program in the summer of 2017.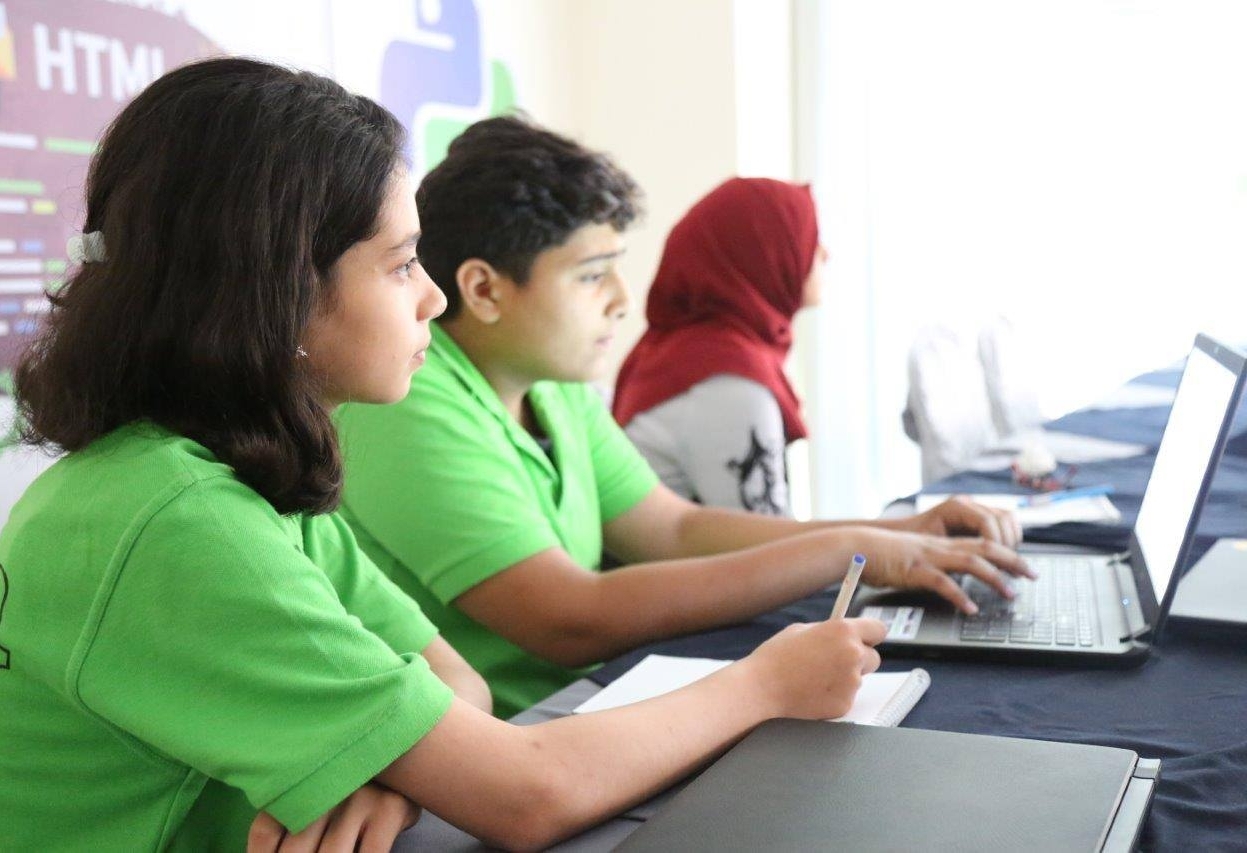 Those classes were like a treasure for me.
I learned how to think outside the box, how to be confident, how to be willing to take risks.
- Code.X Graduate, 2017
Successful Execution
Code for Palestine has enrolled 98 students in the West Bank and Gaza, with an equal gender ratio and 58% of students from UNRWA or government-funded schools. In July 2017, with all three years enrolled, 16 volunteer instructors from Stanford participated in the program.
Program Quality and Execution
Code for Palestine quickly built a strong reputation based on the quality of the program. The program's acceptance rate fell from 24% to 7% as interest from students, teachers, and parents increased.
Broader Impact
The program's success and increasing demand has directly led to the creation of six other coding programs for youth. Through Code.X, at least three Design Thinking programs have emerged for university students and adults.
Program Structure
Code.X's three-year program focuses on quality of instruction and providing a life-changing experience; comprised of:
Code.X also promotes the Hour of Code with Code.org in order to raise awareness, create interest in the program, and create links to the global tech community.
Our partner, the PalTel Group Foundation, reached 25,000 students in Middle School for the Hour of Code in the West Bank and Gaza during CS Education Week.